Category
Updates
This is a problem that actually comes on both sides of the coin so to speak. You've got authors who think they are writing an urban fantasy, but they really aren't (and they just don't know it) and readers who think they are reading an epic fantasy (but they really aren't and they just don't know it) and then the readers who stare at the screen before one clicking after trying to figure out if the genre lists below the book mean anything at all.
Here we go, your one stop shop when deciphering what the hell kind of fantasy are you reading.
CLASSIC FANTASY
Often referred to as Epic Fantasy. Robert Jordan, Brandon Sanderson, Terry Goodkind, George RR Martin, Robin Hobb . . . all these are epic fantasy. A world all its own with no connection to our own. They might have their own religions, political situations, magic systems or even way of cursing (Blood and bloody ashes comes to mind). Classic or epic fantasy tends to run longer too than other kinds of fantasy. Let's face it, you can't create a believable world in four hundred pages (well maybe someone can but I haven't seen it yet).
Expect these to be big, big books.
HISTORICAL FANTASY
Usually a slight variation on the classic fantasy above. Think alternate history worlds. Books like Naomi Novak's series about dragons in the Naploeonic wars (its on my TBR list) or Jacqueline Carey's Kushiel's Dart series set in an alternate France with a whole new twist on the words, Love as thou Wilt.
URBAN FANTASY
I've done a post on this but I will recap. Expect your characters to live in our world, but be surrounded by magic and monsters. These books are often crammed full of action, intrigue, fight scenes and twists at the 80% mark that will have your pulse pounding. I see most of these books topping out at the 350-400 page mark, a perfect read for a long weekend. Look for authors like Patricia Briggs, Kim Harrison, or me ;)
PARANORMAL ROMANCE
This is a story that's going to (usually) be set in our world not unlike the urban fantasy above. The difference is there the story will revolve and rely heavily on the romance aspect. Expect sex scenes of varying smexy degrees. Expect billionaire bear shifters, wickedly handsome werewolves, and viciously violent and yet still somehow soft and sweet vampires. You'll get magic here, you'll get shifters, and you'll get a ton of sexy time.
So while it technically IS urban fantasy, you might not see it as such except for glimmers here and there.
Now here's where things get hard to decipher. An author can blend these together . .. for instance I have an urban fantasy that borders on being a classic fantasy (weird, I know) but I've created a an Elemental world within ours that doesn't touch on the human world.
Having the definitions is nice for sure, and I hope they help, but the reality is, the fantasy world is a big place. One we can all be blessedly lost in from time to time.
I've decided it's time to shine the spotlight on my fans for a change. Let's see if you all are up for the challenge.
I'm adding a new section to my website called "FUN & GAMES". There will be a bunch of goodies in there with new things popping up sporadically (so check it often). Most importantly, to feature my fans, you may submit any of the following:
Images of my fans in cosplay

All images will be considered, but special consideration will go to cosplay related to my books

Fan art

Tattoos

All Fantasy related tattoos will be considered, but special consideration will go to tattoos related to my books

Selfies of you with my books

The more unique your background, the more likely you will be featured
Let's see how creative you can all be. All submissions will be reviewed and the best ones will be showcased on my site for a period of time. You'll also receive signed paperbacks, bookplates or bookmarks as a thank you for submitting.
Just email your submissions to Lysa at lysa@hijinksinkpublishing.com. We will announce when the page will go live and then will randomly switch out winners, so you may submit at any time as this will be ongoing.
REMEMBER: Keep an eye on the page as other FUN stuff will randomly be added as well.
Good Luck and I'm anxious to see what you've got!
Plotting today!  Honestly, this is me. Glasses, throwing pens caps on the floor, a strange, glazed look in my eyes as the characters start yapping at me. I can almost hear their voices as I begin to sketch out a book which might seem strange, but I am so used to it I barely think about it now. And what am I plotting? Well . . . let's just say it's a new take on post apocalyptic that I THINK you all may go gaga for. :) Working on a fight scene, and I can barely sit still! Lark is on the hunt for BLOOD, and she's going to hand some bad dudes their asses, leave their names in the dust. Of course, that's if everything goes well . . .which .. let's be honest, doesn't always happen. LOL. ;)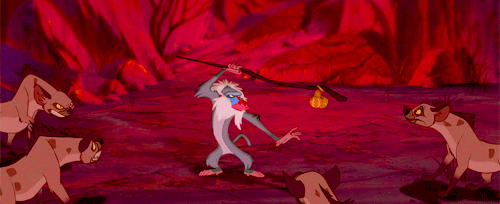 Yeah, some days the writing IS hard, the days where the words won't flow, and the ideas are stuck. So many times I've just sat and stared at the screen and wondered if I should keep going .