Category
Schedule
WHO DOES THIS REMIND YOU OF?
WHY GO BACK TO RYLEE'S WORLD?
Though it may seem obvious, as to why I found myself writing in Rylee's world once again, I thought it might be best to explain.
Because I had no intention of going back to Rylee, as far as I was concerned her story was done with "The Blood of the Lost." Her journey with me was over, kaput, finito . . . but a funny thing happened …
SPOILERS AHEAD IF YOU HAVEN'T FINISHED THE RYLEE ADAMSON SERIES
It began with numerous readers emailing and messaging me about Rylee, Liam, Pamela and of course Alex. Asking me to keep writing their stories. I politely declined even while Rylee whispered in my ear that maybe they had a point. That maybe she wasn't fucking well done. I told her to shut up, I had other projects calling to me. I told her she'd get a cameo in the Elemental Series, that would have to be enough.
Rylee grumped at me. Seriously grumped that maybe . . . just maybe the transition for her into becoming a daywalking vampire wasn't as smooth as we'd let on in the last book.
I grumped back at her. Not my issue. Stop pestering me, I'm busy. You know there are other characters out there who need me to tell their stories too. You're being selfish.
That quieted her up some. You know Rylee, there is no way she'd want to be thought of as selfish. So she was quiet.
And damn it if the story didn't start to unfold. The issues she was having, the new darkness she was facing.
Damn it.
I told Rylee she had two weeks to tell her story, that was it. I wrote RYLEE (The Rylee Adamson Epilogues, Book 1) in fifteen days. As I wrote this book, I
couldn't believe the changes Rylee struggled with, the darkness in herself. I realized this was a big part of why she'd been pestering me that her story wasn't done. Because while she'd saved the world from the demons, there was still a struggle as monumental in its own way she had to face.
It is a full length novel, the same size as PRICELESS . . . the only problem? At the end of the book I realized Rylee wasn't the only one with a story that still had to be told.
Double damn it.
"These books suck you in and don't let you go!! Can't wait for the next one! Hope I have the patience to wait that long." – Reviewer of RYLEE
She smirked. I groaned. Liam all but grinned at me with a wink from one of his ice blue eyes.  So be ready for LIAM (The Rylee Adamson Epilogues, Book 2) coming to you this summer (aiming for July/August).
 
YOUR RESPONSE SO FAR
I am BLOWN away at the response to Rylee's Epilogue! I knew you all missed her but WOW, I had no idea just how badly you all were jonesing for a fix of that potty mouthed Tracker . . . or should I say Huntress?
"YAY!!! Rylee's back!!! I was going through withdrawal thinking the series was over and was thrilled to see that Rylee's story will continue." -Reviewer of RYLEE
If you haven't picked up RYLEE (The Rylee Adamson Epilogues Book 1) yet, may I make a suggestion? Click a link below to grab it. You don't want to miss out on this newest adventure. And yes, to all those who are asking, you will for sure get to see Rylee and her gang as cameo's in Larkspur's Elemental Series. Because Lark has her own battles to face and when it comes to standing in the way of darkness, Rylee is the one who knows better than any other the sacrifices that sometimes have to be made.
Apparently none of these characters are done talking . . . 
Plotting today!  Honestly, this is me. Glasses, throwing pens caps on the floor, a strange, glazed look in my eyes as the characters start yapping at me. I can almost hear their voices as I begin to sketch out a book which might seem strange, but I am so used to it I barely think about it now. And what am I plotting? Well . . . let's just say it's a new take on post apocalyptic that I THINK you all may go gaga for. :) Working on a fight scene, and I can barely sit still! Lark is on the hunt for BLOOD, and she's going to hand some bad dudes their asses, leave their names in the dust. Of course, that's if everything goes well . . .which .. let's be honest, doesn't always happen. LOL. ;)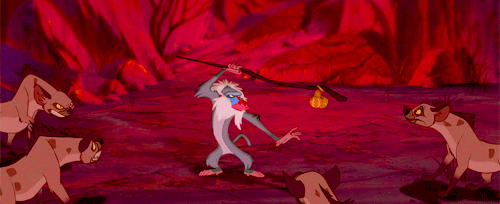 Yeah, some days the writing IS hard, the days where the words won't flow, and the ideas are stuck. So many times I've just sat and stared at the screen and wondered if I should keep going .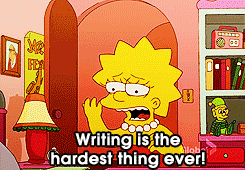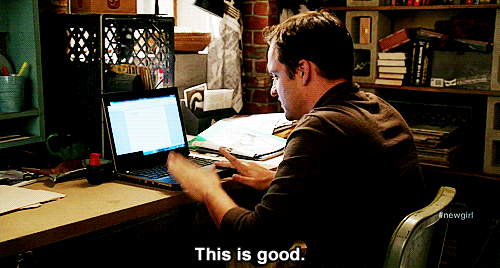 Yesterday I sent the second book for the 47 North series over to them, did copy edits on "Rootbound" and ingested WAY too much caffeine. ;) BUT, today is exciting. After where I left the ending of "Rootbound" I am bouncing in my chair to start "Spirit Sown" Lark # 7 . . . seriously. I cannot wait to see where the characters take me on this go round in Lark's world! (And maybe, just maybe there might be a cameo from Rylee's gang!)