Blog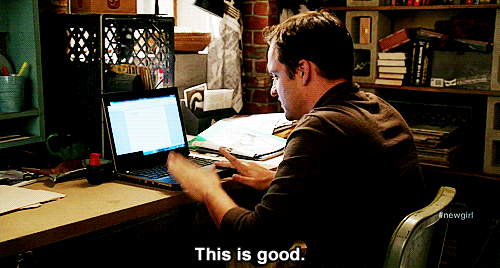 Yesterday I sent the second book for the 47 North series over to them, did copy edits on "Rootbound" and ingested WAY too much caffeine. ;) BUT, today is exciting. After where I left the ending of "Rootbound" I am bouncing in my chair to start "Spirit Sown" Lark # 7 . . . seriously. I cannot wait to see where the characters take me on this go round in Lark's world! (And maybe, just maybe there might be a cameo from Rylee's gang!)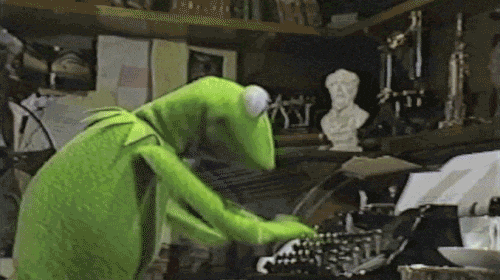 Sitting in a coffee shop most people ignore you. Each patron is insulated against the other as if there were literal walls between them, barrier that if crossed must be immediately apologized for.
I sat next to an older man the other day, who I quickly learned was not one for barriers, or acknowledging them. His opening line? He asked me what I did with my life that moved me. A rather deep question for a stranger, but I thought, what the hell.
So we talked about the passions of creating art. He with his paintings, and I with the words I put onto paper. We roved over the topics of how many people say things like "I have a story/painting/sculpture I know it would be brilliant." But how they so rarely take the steps to accomplish it.
Because of fear . . . False Evidence Appearing Real, was his acronym and I
immediately loved it. Because it is so very, very true. False evidence appearing real . . . we stumble to start when we see a fear we believe is solidly in front of our eyes, when the reality is, there is nothing to fear but fear itself.
This man didn't start painting until he had retired, he'd let his passion go for years as he supported his family as a naval officer. Now his paintings are in museums and art galleries all over the world. What an achievement, but especially at an age when so many people are 'done' with reaching for their dreams and instead reach only for their golf clubs.
How many of us want to chase our dreams but are told not to? Are told perhaps that they are just hobbies, or that no one makes money at writing/painting/art/creative passions? I mean, I was told that, over and over I was told there was nothing for me in my writing dreams.
As you all know, I ignored the naysayers and I think I'm better for having done so.
If your passion, no matter what it is, calls to you. Don't ignore it. Recognize that you won't ever see it succeed if you don't feed it. Starving your passion will surely cut you off from a part of your soul. I know it, I've done it in an effort to fit in with what the world demanded was normal.
And if the man I spoke to was any indication, it is never too late. Even if you've starved your passion, if you've put it away in a dark closet to be ignored, it isn't too late to pull it out, dust it off and start again.
Jack Ford Fine Art- www.jackfordfineart.ca
OMG. I cannot believe what happened on the season finale of "The Walking Dead"! I can't even. I Can't. Even.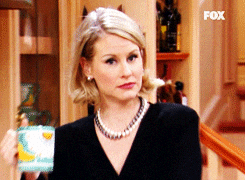 So, if you're not one of my newsletter subscribers, you missed out on a BIG one that went out this morning! There were all kinds of goodies inside it. Here are some items you didn't see:
PRICELESS & RECURVE are both on sale for just $0.99 for a Limited Time
T.R. Ragan's Release of "FURIOUS (The Faith McMann Series, #1) was today
You can now pre-order "ROOTBOUND (The Elemental Series, Book 5) on all platforms
Pre-Order "REPLICA (The Blood Borne Series, Book 2)
NEWSLETTER EXCLUSIVE: "ROOTBOUND SNEAK PEEK"
NEWSLETTER EXCLUSIVE: PETA (An Elemental Novella)
NEWSLETTER EXCLUSIVE: BLOOD OF THE LOST (A Rylee Adamson Novel, Book 10) Alternate Ending
Patricia Briggs' new RELEASE of "FIRE TOUCHED (A Mercy Thomson Novel, Book 9)
Those three EXCLUSIVE's up there? You can't get them ANYWHERE but through my newsletter and they are FREE to my subscribers! What can you do to get this information? First off, SIGN UP for my newsletter HERE right now. Don't worry, I'll wait right here…..
Great….the next newsletter goes out in a few weeks and you'll then have access to some EXCLUSIVES – and new ones pop up all the time! Now, because I'm in a generous Spring mood, I'll give you SOME of the links from today's newsletter below.  :)
If you know of anyone else who might be interested in any of these amazing deals, releases and exclusives, just share this blog post and encourage them to sign up for my newsletter as well!
I just recorded my first LIVE video on Facebook earlier today and it was awesome! I had over 65 viewers online live and over 420 views at the time of filming it. Not bad for my first try! Everyone asked fantastic questions and it was such a great interaction, I've decided I am going to aim to do a LIVE video at least every other week.
Now, what did you miss if you weren't there? Well, quite a bit actually.
What book am I currently editing
What is the series that 47North will be publishing of mine
A revisit with a book previously given away to newsletter subscribers that's being totally re-written and has a tentative release schedule
How many Elemental Books there will be
How we all feel about GoodReads
How we all feel about LIVE videos on Facebook
Hmmmm…..I really feel like I'm overlooking something we covered. I think it may have had to do with Rylee…..and it feels like you might be pretty excited about it….maybe I should just let you watch the video here! Just click the link and you're there with me on Facebook! :)
This content is from a third-party service that may place cookies on your computer or mobile device. Accepting cookies for this type of content will activate all cookies on the site. You can see what third-party cookies are on this site by viewing our Cookie Policy.
No more teasers … time for BIG announcements!

Posted by Shannon Mayer on Sunday, March 20, 2016
Oh, and don't forget to hit the subscribe button at the end of the video…that will notify you every time I am LIVE on Facebook or have posted a LIVE video.